Qualiteach Education and Ecology Training
Educational Resources - botany and ecology books and training guides
Engaging and Enthusing Learners Outside the Classroom
Specialists in Learning Outside the Classroom
We are providers of botanical and ecological resources for professionals, conservation volunteers, hobby botanists and schools, specialising in botany, plant science, botanical survey techniques, navigation, ecology and environmental science, along with core curriculum subjects such as English, Maths, Computer Science, ICT and Science.
Available soon!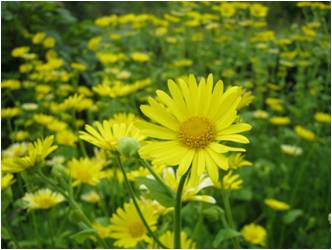 Beginners Botany ID Sheets for Common Plants

Mapping: How to accurately pinpoint your position

Guide to Survey Techniques for Conservation Volunteers & Recorders

Beginners Guide to Rushes and Sedges
We also offer school training resources via our Lorna's Corner shop at TES (educational resources for teachers).
To talk with Richard or Lorna about our resources or books, call 07743712020 or email us. We look forward to hearing from you!

Click here to send an email to contact@qualiteach.co.uk via an email client

Click here to open Gmail to send an email via webmail to Lorna or Richard at contact@qualiteach.co.uk
Qualiteach Education est. 2010
Our staff at Qualiteach Education & Ecology Training (formerly Qualiteach Education) are (collectively or individually) members of the Society for Education and Training (SET), BSBI, the National Biodiversity Network, the Forest Education Network (hosted by the CLOtC), SE-ed (Sustainability and Environmental Education), the Sustainable Schools Alliance and the FSC Biodiversity Fellowship.
We are also proud to support Plantlife and the National Plant Monitoring Scheme, the Freshwater Habitat's Trust , the Species Recovery Trustand the Cheshire Wildlife Trust

Previous customers include book shops, schools (Sixth form, Grammar, Specialist, Academies), colleges (independent, Community, Technical, Sixth Form, councils and training centres throughout the UK. Our customers, to whom we've provided resources or advice, include:

Hamilton Lodge School ¦ North East Lincolnshire Council Community Learning Services ¦ Lincolnshire County Council ¦ Essex County Council ¦Wolverley CE School ¦ Flixton Girls' High School ¦ Felpham Community College ¦ Dorcan Technology College ¦ Range High School ¦ Saint John Wall Catholic School ¦ King Edward VI College ¦ Bentley Wood High School ¦ Myton School ¦ Bilborough College ¦ Longcroft School & Performance Arts College ¦ St Gregory The Great Catholic School ¦ The County High School, Leftwich ¦ Wellacre Technology College ¦ Alexandra High School and Sixth Form Centre ¦ The Leventhorpe School ¦ Waldegrave School for Girls ¦Holgate Meadows Community School ¦ City of Wolverhampton College ¦ The Healing Academy ¦ Bertram Books ¦ Blackwell's University Bookshop ¦ Blackwell Business Services Liverpool ¦ Brynteg Books LLP ¦ Hopkins Book Service ¦LCL International Booksellers ¦ Brookfield House School ¦ Cornwall County Council ¦ Gardners Books ¦ Dawsons Books ¦ Coutts Information Services Ltd ¦ Kingsford Community College ¦ Working Men's College ¦ Burnham Grammar School ¦ Stockton Riverside College ¦ Edgecliff High School ¦ Turner Books ¦ Northbrook College Sussex ¦ City College Birmingham ¦ North West Kent College ¦ Canon Slade School ¦ Adams' Grammar School ¦ GEMS Education, Sherfield Shool ¦ Maidenhill School ¦ South Essex College ¦ Peter Symonds College ¦ David's Bookshop ¦ BSix Sixth Form College ¦Ealing Independent College ¦ Ludlow College ¦ South Tyneside College ¦ North Warwickshire and Hinckley College ¦ Turner Books ¦ St Clement's High School ¦ Hipperholme Grammar School ¦ Hopkins Books ¦ Chichester College ¦ Glossopdale Community College ¦ Spalding The Priory School ¦ St George's School, Newport ¦ Brookfield House School ¦ Nelson and Colne College ¦ Staffordshire County Council ¦ Leicester College ¦ The Mount Camphill Community ¦ Wroxton Business Centre ¦ Harrogate Pupil Referral Service ¦ College of West Anglia ¦
© Qualiteach Education 2017